OLD-STYLE SIAMESE/THAI CAT AND KITTENS AVAILABLE
Lak Sa Mee had two kittens, a boy and a girl, on April 12, 2019.
The father is Emrys Knick of Quizzical who is from British Old-Style Siamese lines. Lak Sa Mee of Quizzical is an import from Thailand. Although Knick is chocolate point both of these babies will be seal point.
Nootka had five kittens on April 19, 2019, two boys and three girls.
Nootka is from British Old-Style Siamese lines. The father of her kittens is Sarsenstone Camas of Quizzical who includes many generations of Thai breeding at Sarsenstone Cattery and includes Thailand imports in his pedigree. Although Nootka is a chocolate point her babies will all be seal point. All parents are very people oriented members of our family and the kittens are having the best time discovering the world. There is a great deal of purring, exploring, enthusiastic eating and at this stage comfort nursing and playing with the mommies. Life if good for very small kittens and they are making the most of it. All these kittens are seal point and will be ready for new homes by July 20, 2019. We have girls still available.
We charge $900 for a kitten which includes spaying or neutering, being current with all vaccinations and we provide their pedigree and their registration with TICA to be transferred to their new owners. These will be ready to go to their new homes after age twelve to thirteen weeks.
Lak Sa Mee is also retiring. She is a 2 year old Thai import. She is a very people oriented, loving cat who is a superb "purrer" and an energetic, playful young cat. She is current in all her vaccinations, is spayed and microchipped. We charge $200 for our retired adult cats.
Lak Sa Mee trimming baby girl's whiskers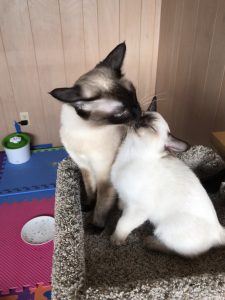 Lak Sa Mee with one of her babies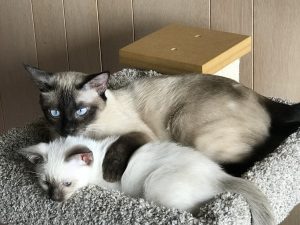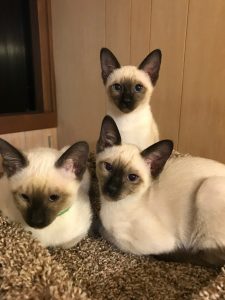 Mama presented the kittens with a tangle of toys she discovered on a shelf. It was not an authorized gift but the kittens were delighted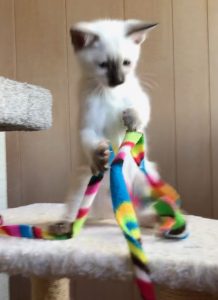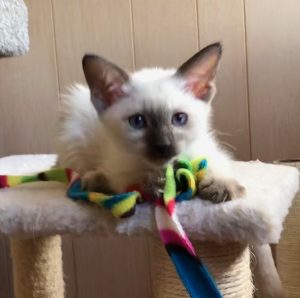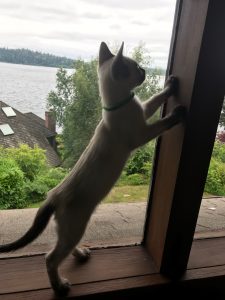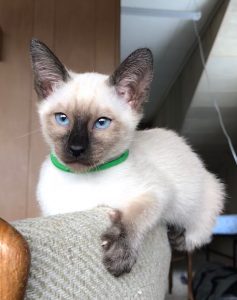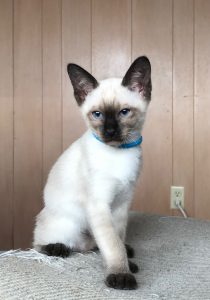 While both LSM's babies love a good nap, the little boy has taken sleeping to a new level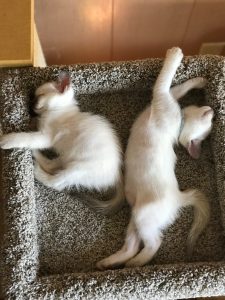 This gorgeous fellow is the biggest of the Nootka 5. He is a very confident kitten for whom life has been easy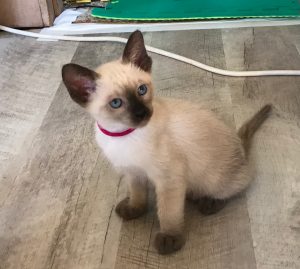 Blue Collar Girl – always looking for an adventure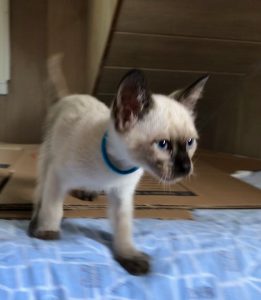 Green Collar Girl – lovely light coat – part of the gang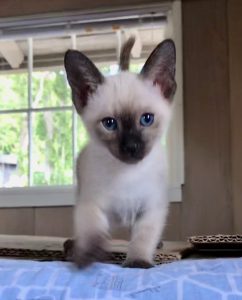 My little lion who looks you in the eye and talks a blue streak when things are not to his liking. He has learned to assert himself in spite of being the little guy.
He is not so little anymore!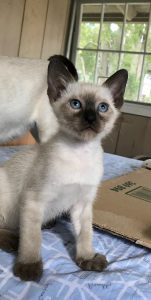 Sleepy time can happen anywhere, any time. You must walk carefully across a room as a busy play time often results in naps in odd spots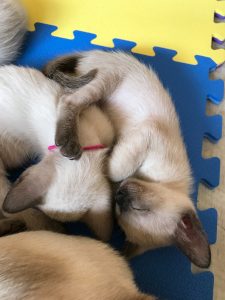 Lak Sa Mee soon after she had her two babies
Old-Style Siamese/Thai kittens available – one girl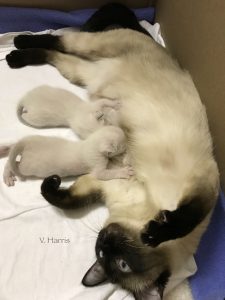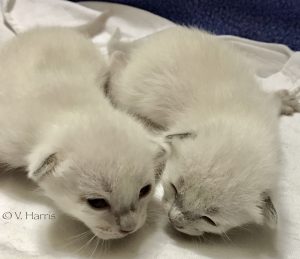 Nootka soon after she had her five
Old-Style Siamese/Thai kittens available – three girls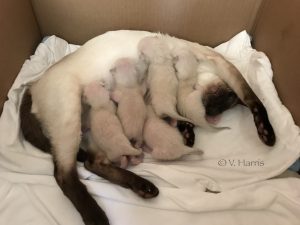 All kittens know how to look you in the eye. They know people are good and of interest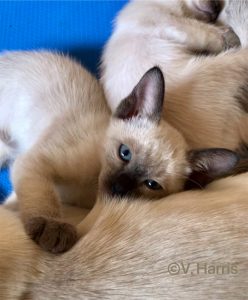 Playtime is an easy thing with five inventive minds coming up with mischief