No Kittens Available at this Time
We charge $900 for a kitten which includes spaying or neutering, being current with all vaccinations and we provide their pedigree and their registration with TICA to be transferred to their new owners. Kittens are ready to go to their new homes after about age thirteen weeks. The following pictures are from previous litters. Our next litter won't arrive until perhaps fall or early winter, 2020.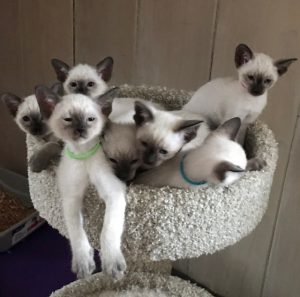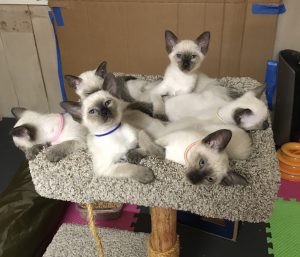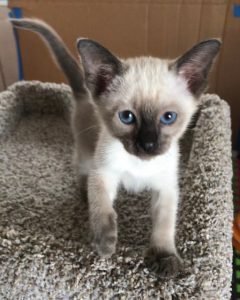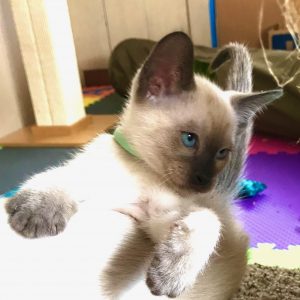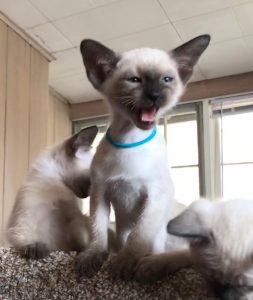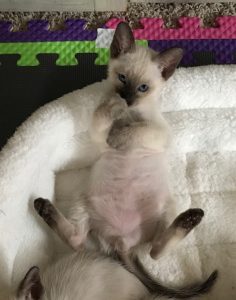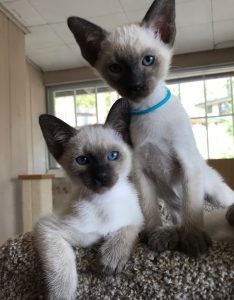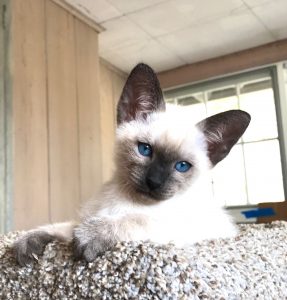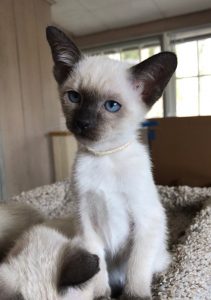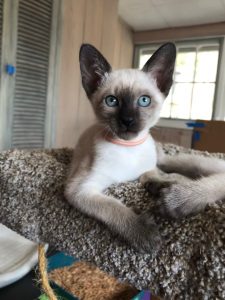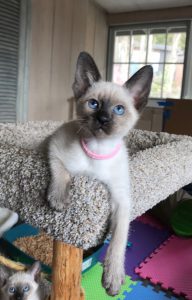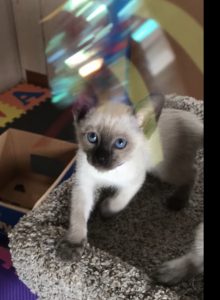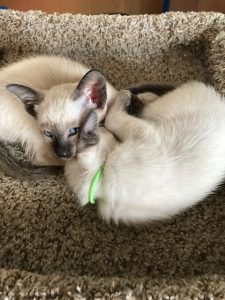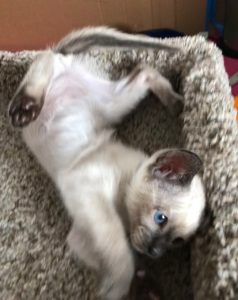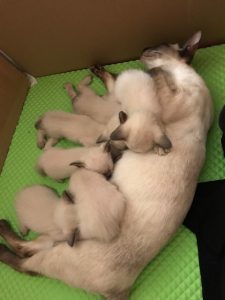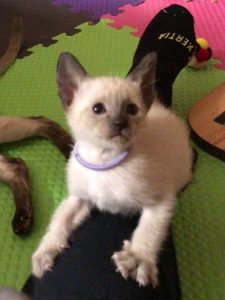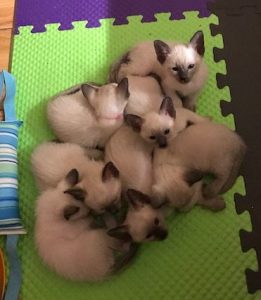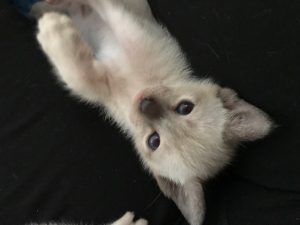 Pictures of previous litters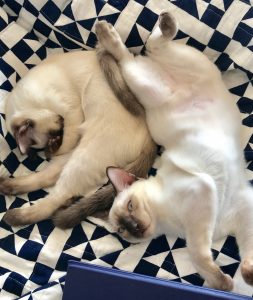 Lak Sa Mee's girl is on the left with her paw over her eyes
Brother is on the right
Lak Sa Mee's Girl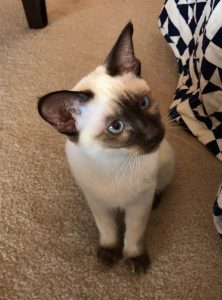 This little chocolate point girl loves sitting on the couch with her people. She can pretend to be nonchalant but she tends to rub up against us and lean into us until she just has to start rolling and purring. She is extremely fast and athletic. A bit smaller than her brother she still has him beat when it comes to chasing a bird toy or a mouse toy. She has been learning to retrieve and is particularly fond of a pipe cleaner. Any new item in the living room is of endless interest. The wrapper from a set of chopsticks recently has provided much enthusiastic play. She has a very sweet little mew, a little twitter and uses it mostly during meal time.
And Nootka's Girl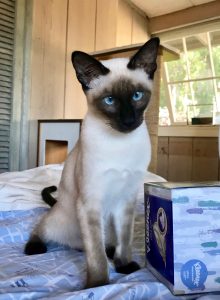 This little seal point girl is quite the character. Her new thing is to come roaring across the room as fast as she can when we pat the floor. She somehow got the idea the gentle patting of the floor means she should abandon all caution to present herself to us. She is a very ready purrer and as she goes into double-time purring she loves helping by pressing her head into our hands. Head rubs are her favorite but invariably they turn into full belly rubs. She has a darling, distinctive voice. She is more ready with her comments than Lak Sa Mee's little girl but she is not just a gratuitous talker. She has things to say.
Lak Sa Mee trimming baby girl's whiskers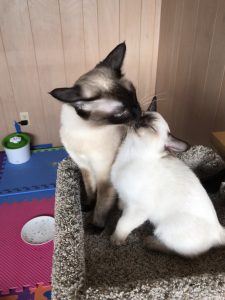 Lak Sa Mee with one of her babies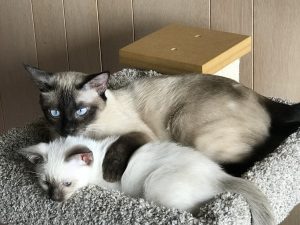 The available Nootka girl is front left with green collar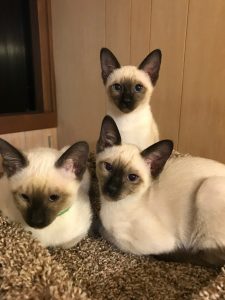 Mama presented the kittens with a tangle of toys she discovered on a shelf. It was not an authorized gift but the kittens were delighted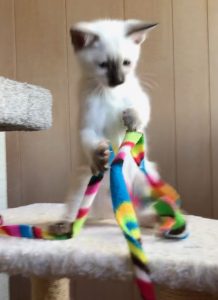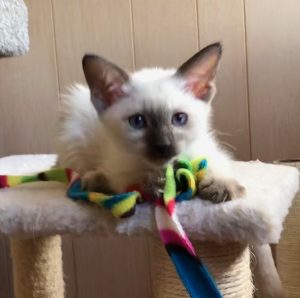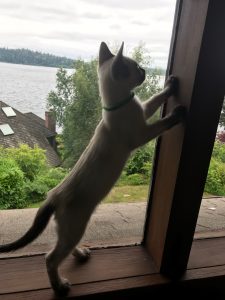 This is the available Nootka girl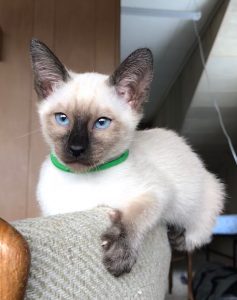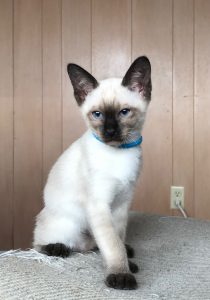 While both LSM's babies love a good nap, the little boy has taken sleeping to a new level
the available little girl is on the left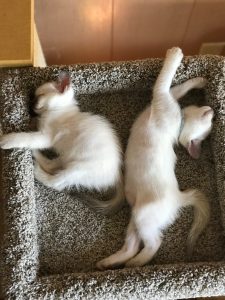 This gorgeous fellow is the biggest of the Nootka 5. He is a very confident kitten for whom life has been easy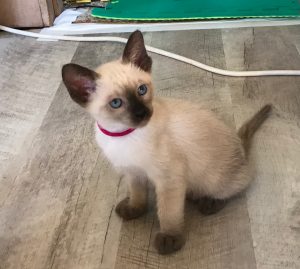 Blue Collar Girl – always looking for an adventure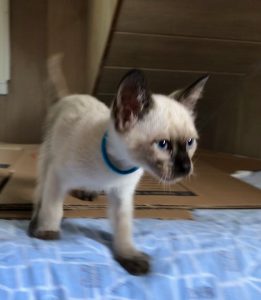 Green Collar Girl – lovely light coat – part of the gang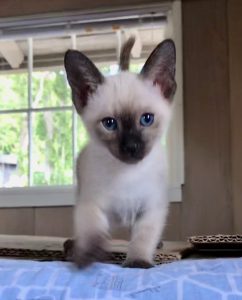 My little lion who looks you in the eye and talks a blue streak when things are not to his liking. He has learned to assert himself in spite of being the little guy.
He is not so little anymore!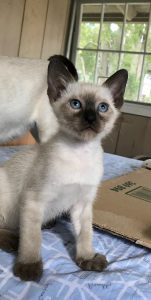 Sleepy time can happen anywhere, any time. You must walk carefully across a room as a busy play time often results in naps in odd spots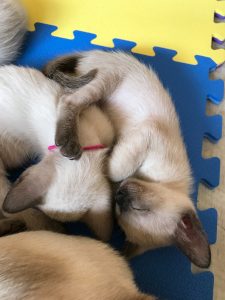 Lak Sa Mee soon after she had her two babies
The kitten available is the one girl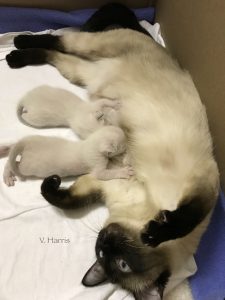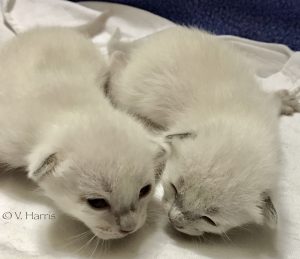 Nootka soon after she had her five
Old-Style Siamese/Thai kittens available – three girls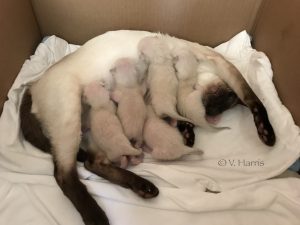 All kittens know how to look you in the eye. They know people are good and of interest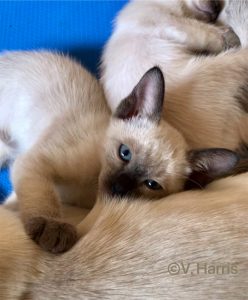 Playtime is an easy thing with five inventive minds coming up with mischief