Old Style Siamese Kittens Are Available
Our Old Style Siamese kittens born October 19, 2023 will be available end of January/early February. It looks like we have a mix of chocolate and seal. We charge $1200 for a kitten which includes spaying or neutering, being current with all vaccinations and we provide their pedigree and their registration with TICA to be transferred to their new owners. Kittens are ready to go to their new homes after about age fourteen weeks. The first pictures are of the new litter, followed by pictures of previous litters.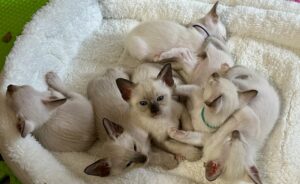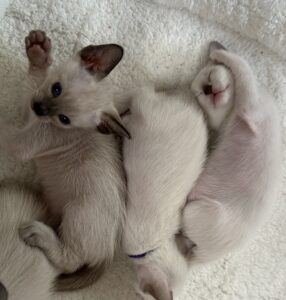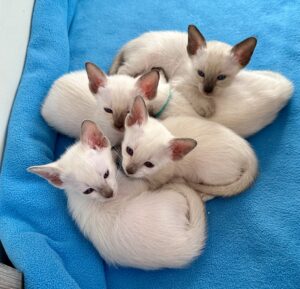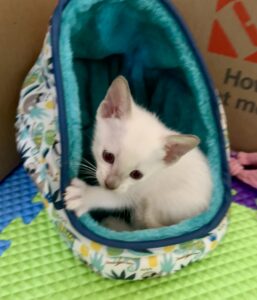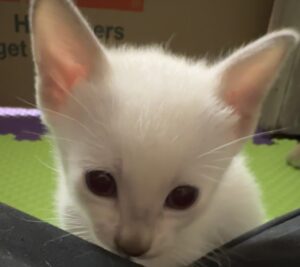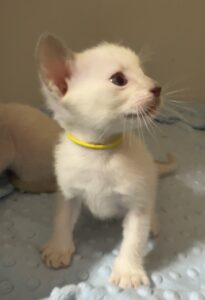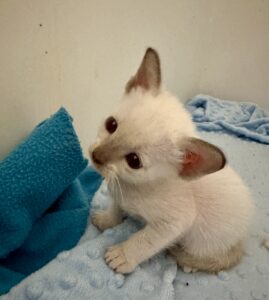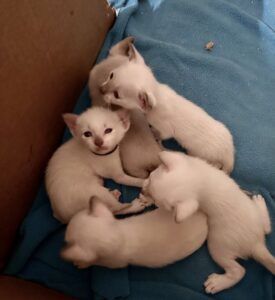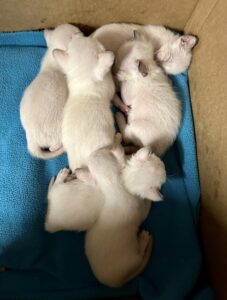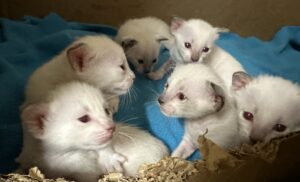 The pictures above are of the October 19, 2023 litter – Old Style Siamese Kittens are available
Trillium by Knick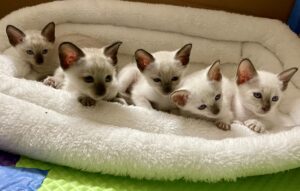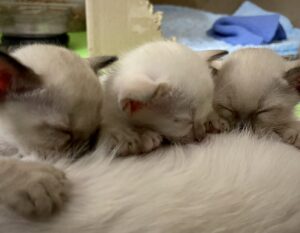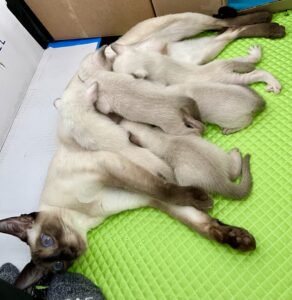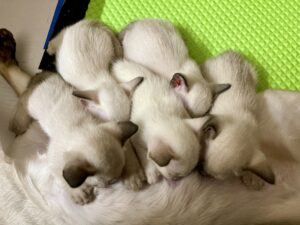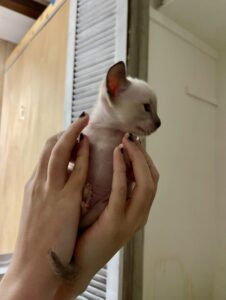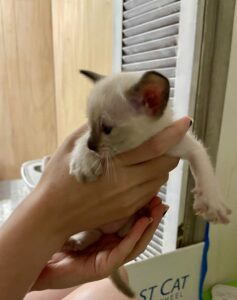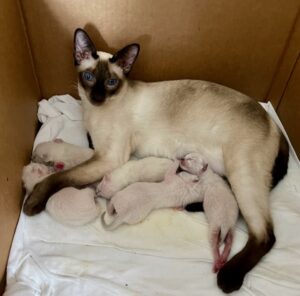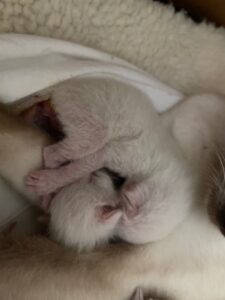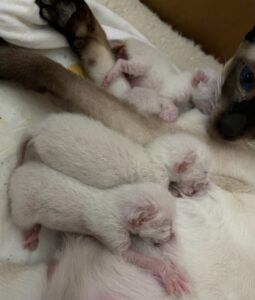 The pictures above are Trillium's first litter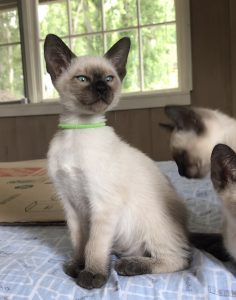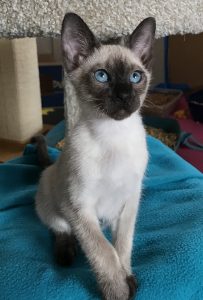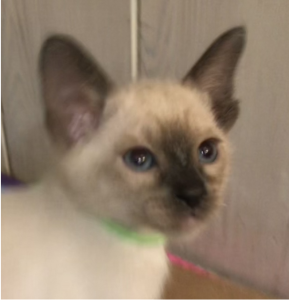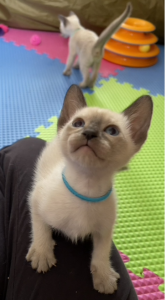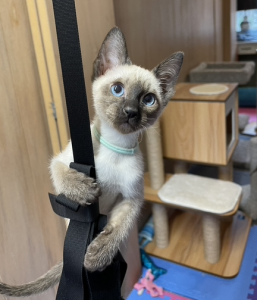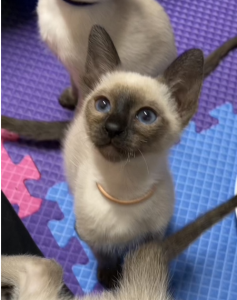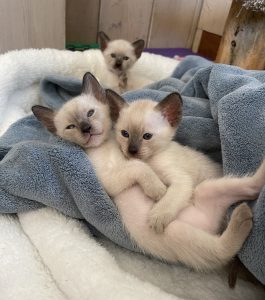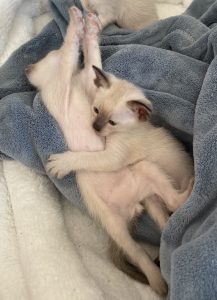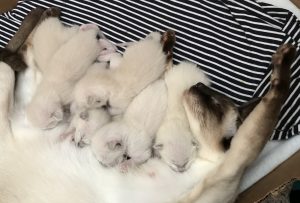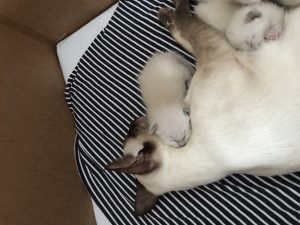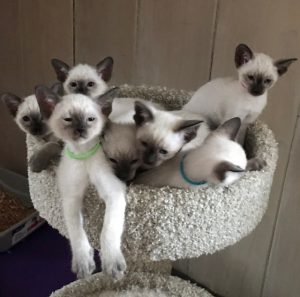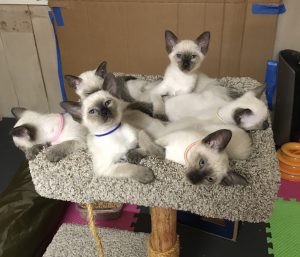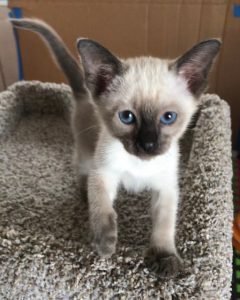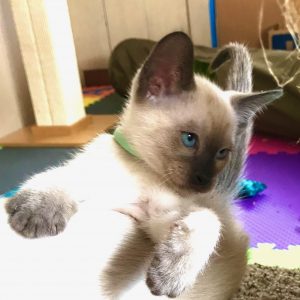 Vocalization is very much a part of the Old Style Siamese personality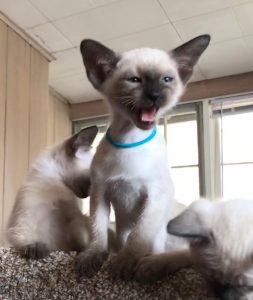 Don't let the innocent look fool you! This one is up to mischief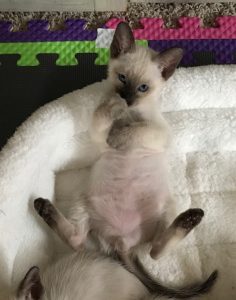 Kittens love being with each other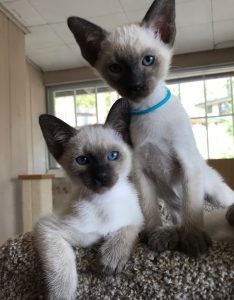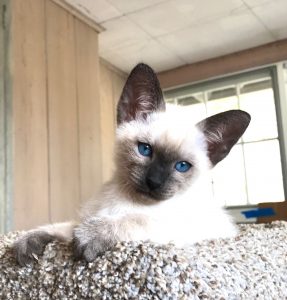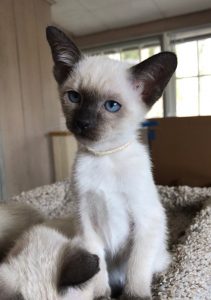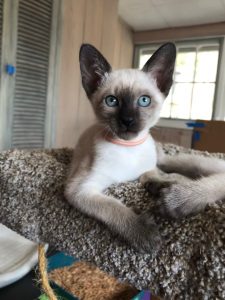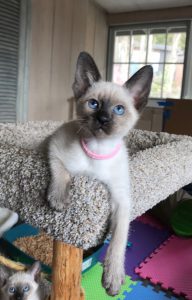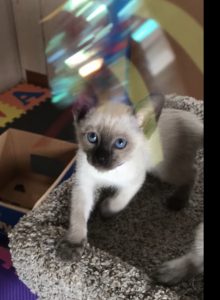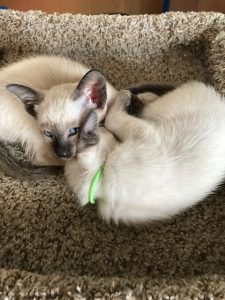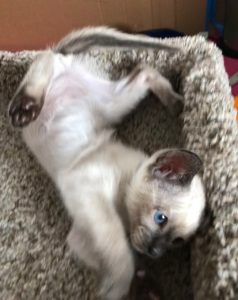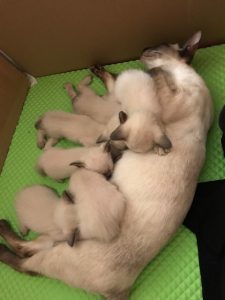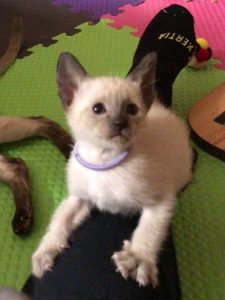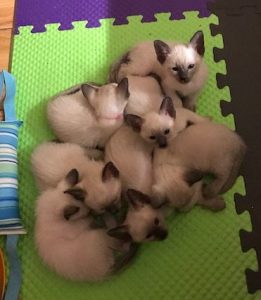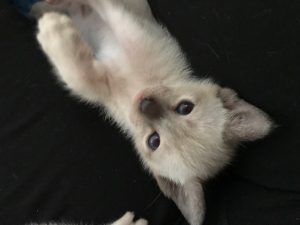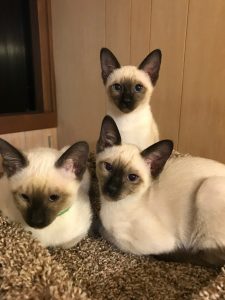 Mama presented the kittens with a tangle of toys she discovered on a shelf. It was not an authorized gift but the kittens were delighted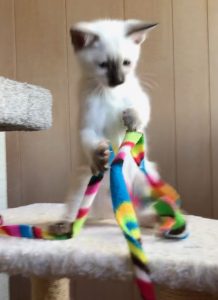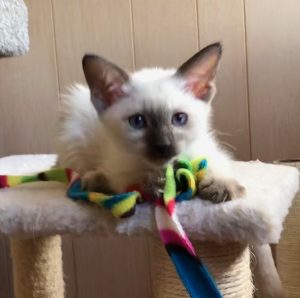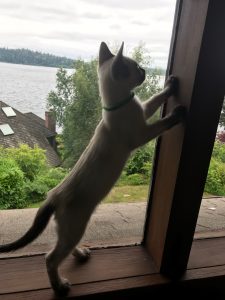 This is the available Nootka girl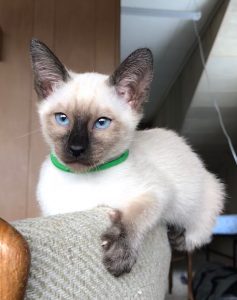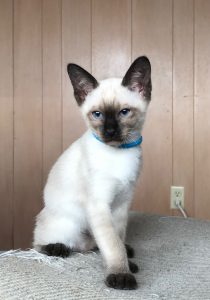 While both LSM's babies love a good nap, the little boy has taken sleeping to a new level
the available little girl is on the left
This gorgeous fellow is the biggest of the Nootka 5. He is a very confident kitten for whom life has been easy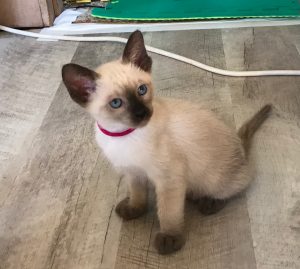 Blue Collar Girl – always looking for an adventure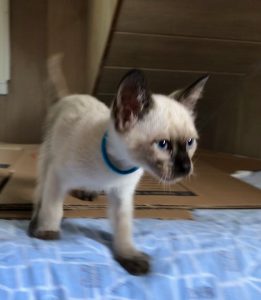 Green Collar Girl – lovely light coat – part of the gang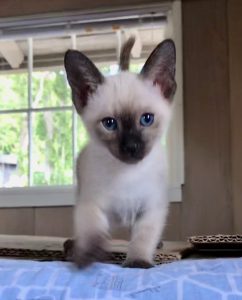 My little lion who looks you in the eye and talks a blue streak when things are not to his liking. He has learned to assert himself in spite of being the little guy.
He is not so little anymore!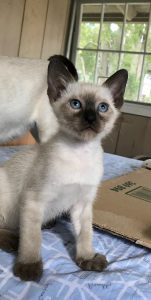 Sleepy time can happen anywhere, any time. You must walk carefully across a room as a busy play time often results in naps in odd spots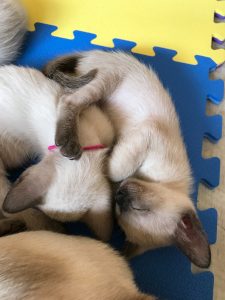 All kittens know how to look you in the eye. They know people are good and of interest.
There are many purrs for their people
Old Style Siamese kittens are not currently available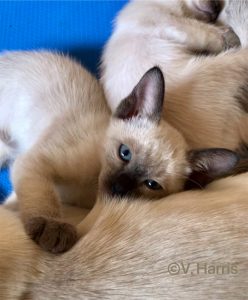 Playtime is an easy thing with five inventive minds coming up with mischief